TURKEY
If you can not see the video, click here.
Republic of Turkey was founded by Mustafa Kemal ATATÜRK, great commander of Turkish Independence War, on October 29, 1923. The population of Turkey is close to 75 million people and official language of the country is Turkish. Turkish is spoken by 220 million people around the world and it is the world's fifth most widely spoken language. The capital of Turkey is Ankara. Istanbul, Ankara, Izmir, Adana and Antalya are the largest cities of the country. The currency of the country is Turkish Lira (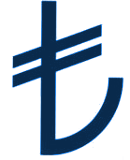 ).
Turkey is a vast peninsula, covering an area of 814,578 square kilometers or 314,510 square miles and linking Asia to Europe through the Sea of Marmara and the Straits of Istanbul and Çanakkale. Across the Sea of Marmara, the triangular shaped Trace is the continuation of Turkey on the European continent. Anatolia is rectangular in outline, 1500 kilometers long and 550 kilometers wide. Geographical Coordinates of the country are Eastern Meridians 26° and 45° and Northern Parallels 36° and 42°. Due to Turkey's diverse geography, one can experience four different climates in any one day. The rectangular shaped country is surrounded on three sides by three different seas. Its shores are laced with beaches, bays, coves, ports, islands and peninsulas. The summers are long, lasting as long as eight months in some areas. Turkey is also blessed with majestic mountains and valleys, lakes, rivers, waterfalls and grottoes perfect for winter and summer tourism and sports of all kinds.
Not only breathtaking natural beauties, but also unique historical and archaeological sites, steadily improving touristic infrastructure and the tradition of hospitality, Turkey has so much to offer her visitors. Therefore, it is not surprising that this country has recently become one of the world's most popular tourism destinations.
Life in Turkey is a rich variety of cultures and traditions, some dating back centuries and others or more recent heritage. Any visitor to Turkey will find a great deal that is exotic, and much that is reassuringly familiar. The intriguing blend of East and West makes up the Turkish lifestyle.
To get more information about Turkey, visit http://www.goturkey.com/index.php?lng=en
Some practical info about Turkey
Currency: Turkish Lira is available in the following denominations: Banknotes: 5, 10, 20, 50 &100 TL Coins: 1, 5, 10, 25 & 50 Kuruş and 1 TL You can obtain currency before travelling to Turkey or upon arrival. Exchange rates are usually slightly better in Turkey and all international airports have exchange facilities. Usually, cash can be exchanged without charging commission in exchange offices, banks or hotels.
Electricity: The mains voltage for electricity is 220V and 50Hz. Central European type wall socket (two-pin plugs) is standard in Turkey.
Time Difference: Turkey is GMT+2, that is to say two hours ahead of the UK and one hour ahead of Central Europe.
Visas: While planning your trip to Turkey do not forget to check your passport if it is valid for at least 90 days. Depending on your nationality, most probably your stay as a tourist is limited up to 3 months (for one entrance). For tourist visas for many countries, there is no need to apply in advance or to fill in any forms. However, please check the Ministry of Foreign Affairs website (http://www.mfa.gov.tr) for updated information and information on which passport holders may require a visa before leaving their country. You may also check with the Turkish Embassy in your country for the latest visa updates.
Useful Numbers:
Emergency:112
Fire Department:110
Police:155
International Operator:115